I've posted a few sunrise and sunset photos over the years here on Weekly Fifty, but nothing quite like this one. And, true to form, it was a photo I almost didn't take because I didn't think it would be worth my time. Either that or I figured the results just wouldn't be very good. Another in my series of images taken with the Sigma 40mm f/1.4, I shot this just outside my building on the way to work (about ten minutes later than I shot last week's photo of the pond) and as I rode my bike past this tree I literally had to stop, think about the scene for a second, and then go back for the shot. I'm so glad I did.
Once again I shot this picture wide open at f/1.4 just to see what this lens could do, and once again I was not disappointed. It was pretty neat to shoot a scene like this wide open and get such good results, which is a testament not only to the lens but to the flexibility of shooting in RAW. See for yourself, with the original unedited image below.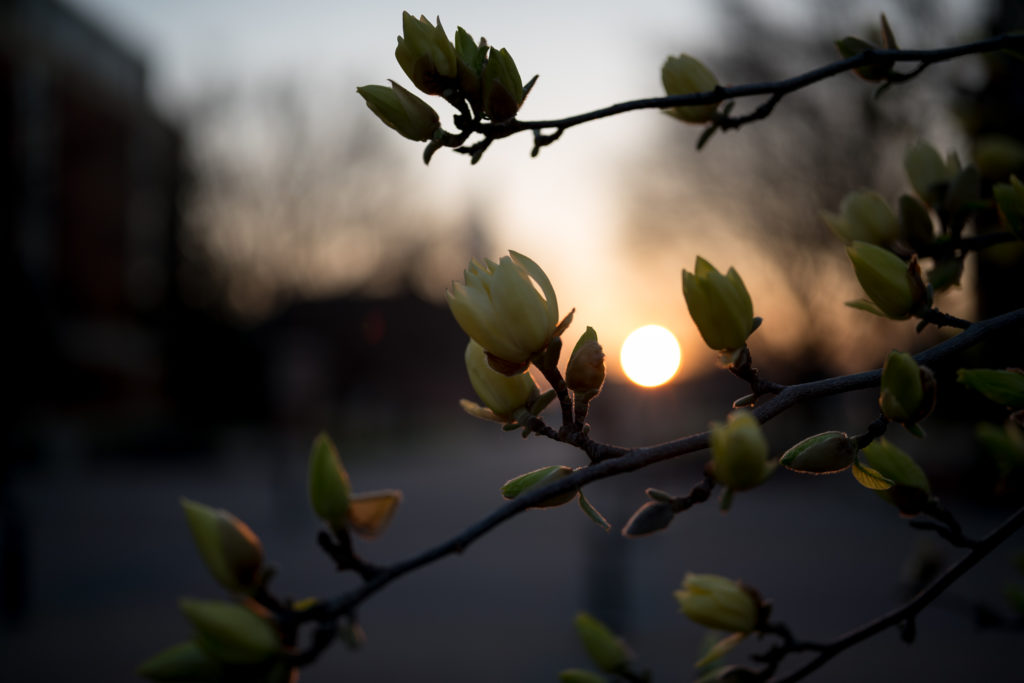 When I got this into Lightroom I thought I wouldn't have much to use because it was just so underexposed, but the more I worked with it the more I was surprised at the exposure latitude and dynamic range that I had to work with. After significantly raising the shadows, tweaking the highlights, and doing some simple color corrections like white balance I ended up with a photo that I really like. Regardless of the lens used to shoot this, it's just a picture I enjoy and am glad I was able to capture. And once again, as I've said before, it was a good reminder of why it's important to stop, turn around, and go back to get that photo.